Lisbon restaurants prepare thousands of healthy and hearty dishes
Lisbon restaurants prepare thousands of healthy and hearty dishes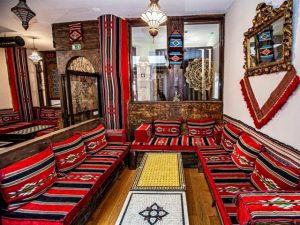 Lisbon restaurants are interested in preparing thousands of healthy and hearty dishes throughout the day to win more audiences, whether families or even individuals, and their options extend to eastern and western dessert recipes and some natural drinks made from seasonal fruits.
Therefore, we have chosen for you a comprehensive review of the best restaurants in Lisbon in terms of price, ambiance and level of service, and this list will also cover the features of each restaurant and its exact address on a Google map.
The best hotels in Lisbon
Lisbon Restaurants
Lisbon Hotels
Lisbon hotels have extensive experience in attracting thousands of people from all over the world, through suitable services, many accommodation options and competitive prices compared to other Portuguese cities…. read more.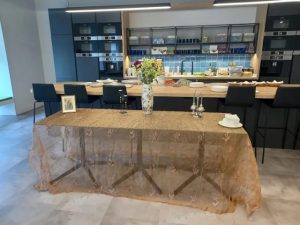 Lisbon's best restaurants
Lisbon in Portugal has a host of restaurants specializing in Middle Eastern cuisine, so here's a quick look at the top 10 recommended options for this year:
Zubair Restaurant
Zubair Restaurant is ranked first in the race of favorite restaurants within the city of Lisbon, due to many factors, including the delicious flavor of the food and the reliance on high-quality halal ingredients, in addition to the fact that the chef responsible for preparing the meals is an expert and capable of creating a grilled dish that is unparalleled anywhere else.
Most of all, the guest here is on a date with India recipes mixed with original spices and countless unique sauces, for example we recommend ordering spicy Mozambican chicken or a plate of fried potatoes and dry basmati rice, and the price of these dishes is about 5 euros per meal and is Available throughout the week.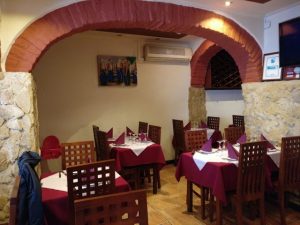 Marrakesh  Restaurant
Lisbon Restaurants
Marrakech Restaurant
Despite the strangeness of Moroccan recipes for many people who visit this city, it remains one of the most prominent distinguishing marks in the world of Arab restaurants. In addition, the flavors of Indian cuisine appear in various sections of the menu with a long series of hot drinks and cold juices.
The restaurant welcomes diners of all ages and nationalities in a warm seating area equipped with modern decorations similar to the homes of the people of the Maghreb. It is also supported by good facilities such as clean bathrooms for both sexes and free Wi-Fi. The most popular foods are the vegetable tagine with red and marouzia sauce, harira soup and grilled chicken on charcoal and couscous.
mezze restaurant
Lisbon Restaurants
Mezze Restaurant
A Syrian team prepares delicious dishes inspired by the authentic Damascus cuisine, with dishes from the most important countries of the Middle East nearby.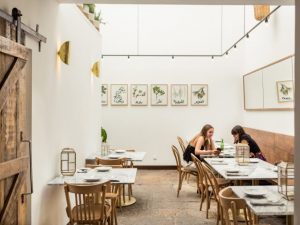 In any case, Mezze ranks among the most exclusive destinations for vegetarians looking for very healthy food that is completely free of gluten and high protein, and the expected waiting time after choosing orders from the menu is approximately 15 minutes until all dishes arrive at the table.