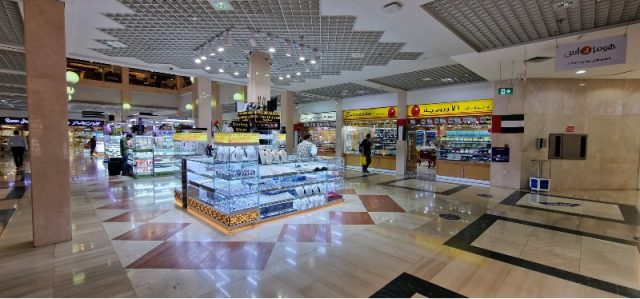 Abu DhabiTourism in Abu Dhabi is uniquely distinguished by a group
Abu DhabiTourism in Abu Dhabi is uniquely distinguished by a group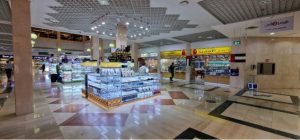 of specialized markets, and the Abu Dhabi Gold Market is considered one of the prominent tourist signs, because it includes a wide variety of gold designs of different standards.
It specializes in old, traditional designs that are favored by many of the city's people, as it expresses the city's heritage, while the new generation is attracted to delicate modern designs. There are also shops that sell jewelry for famous brands, including Damas, in addition to white gold and other metal jewelry.
Explore the Abu Dhabi gold market
One of the places that attract residents in Abu Dhabi, as it offers a variety of gold and jewelry in shops that number about 70, including traditional ones, and others display modern artifacts. More about the market, we will learn about it in the following:
The following is a distinguished group of different activities and shops:
Walk around the shops
Abu Dhabi gold market
trade Center
Start your visit by taking a quick tour around the stores to get acquainted with the available collections and models offered, as well as to get an idea of the available prices and compare the prices of the stores with each other.
Bargaining with sellers should also be taken into account when necessary, as there is competition between stores, and if you are looking for a specific design, you should go to the large stores that will provide it for you.
Read also: Khalidiya Mall, Abu Dhabi.
Buy different models of gold
Abu Dhabi gold market
Gold shops in the market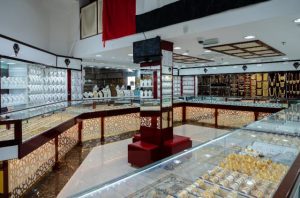 Enjoy buying different models from the Abu Dhabi Gold Market, where you have a wide assortment hanging in the store windows so that you can make your choices.
Crystal Hotel Abu Dhabi
A distinguished 4-star hotel, it features modern rooms with free internet access and a minibar. The hotel has a variety of facilities to serve visitors, an indoor swimming pool and family rooms, and it provides an airport shuttle service, read more.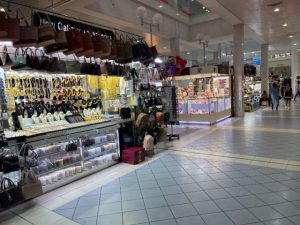 City Seasons Al Hamra Hotel
A luxurious 5-star hotel near the Abu Dhabi Gold Market, it features comfortable rooms with spacious areas, free Wi-Fi, a fitness center and a restaurant that serves buffet breakfast.