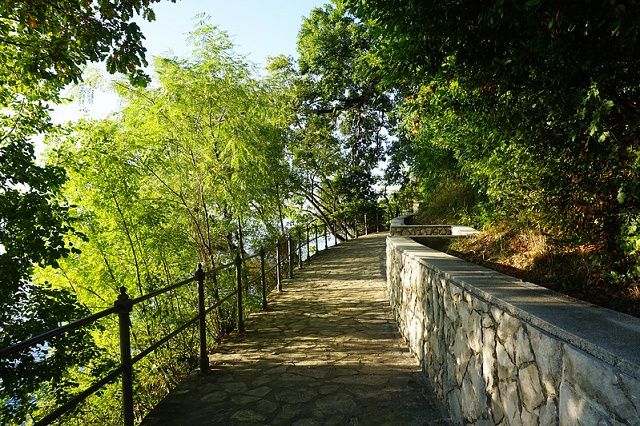 The most important tourist places in Opatija, Croatia
The most important tourist places in Opatija, Croatia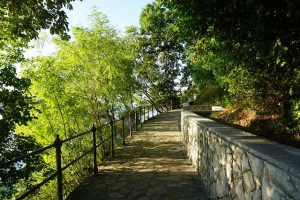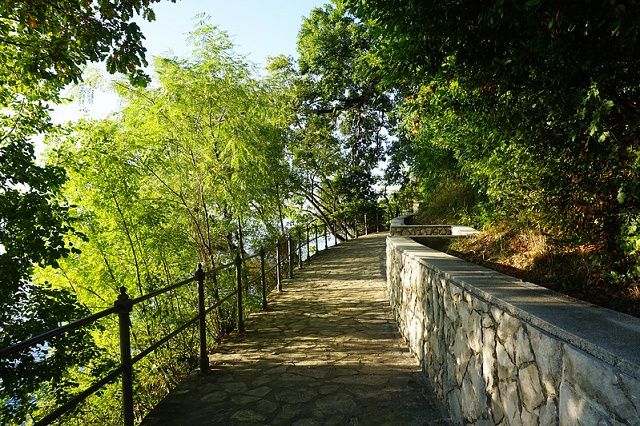 The city of Opatija has a group of tourist places worth visiting, here are 10 of them that we advise you to visit during your vacation:
Walk of Fame
Croatia's Walk of Fame
This famous Croatian street was created in 2015, for Croatian celebrities who have made a name for themselves in the past, especially in sports, science, art or culture.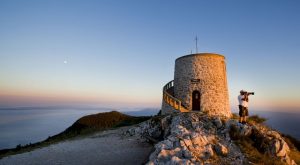 Walk down the Walk of Fame, and see more than 30 marble stars such as tennis legend Goran Ivanisevic, inventor Nikola Tesla and many more celebrities.
Volosko Island
Volosko island, Croatia
Volosko is a romantic little fishing village, now a popular Croatia holiday destination, located in northern Opatija.
Enjoy a walk along the harbor promenade, feasting on seafood from the many Mediterranean and Balkan options.
Moscenicka Draga Village
Mosenica Draga village, Croatia
Mosenica Draga is one of the best options, to spend a pleasant excursion in Opatija, Croatia. It allows you a range of interesting and fun activities.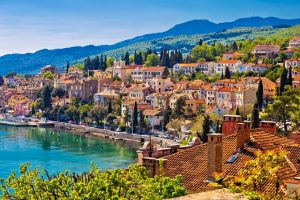 Such as hiking, boating, watching the beautiful scenery, diving and discovering the amazing marine life. The water there is ideal for swimming.
Slatina Beach
Slatina Opatija beach, Croatia
It is a long bay with concrete sunbathing, and a small sandy beach. Slatina Beach is one of the best beaches of Opatija, Croatia.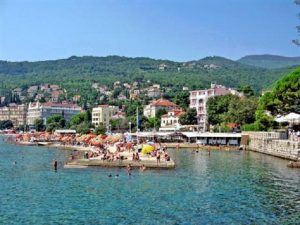 You can spend a fun day on the coast of Slatina Beach, enjoying a variety of beautiful activities such as swimming or relaxing on the soft sand, and strolling along the beach spread around many restaurants and cafes.