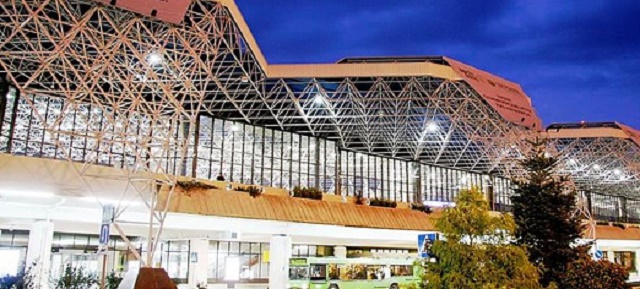 The most important tourist places in Sochi, Russia
The most important tourist places in Sochi, Russia
If you decide to visit Sochi soon. Here is a list of the most important and best tourist places in Sochi, Russia, to help you plan your next vacation: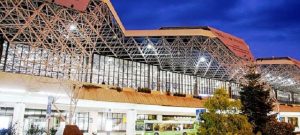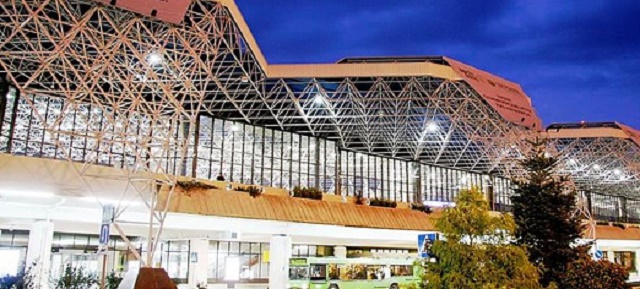 Sochi beaches
The beaches of Sochi are the largest and most beautiful tourist places of the city. It extends over a wide area of ​​150 km along the coastline of the Black Sea.
And the beaches of Sochi are characterized by many private resorts, to provide a luxurious experience to its guests. You can also dive into the depths of the Black Sea, to explore the exciting and fascinating marine life, in addition to many fun beach activities.
Lake Ritz
Lake Ritsa, Russia
Lake Ritsa is one of the most beautiful tourist attractions in Sochi, Russia. It is an ideal haven for lovers of harmony in the lap of nature. The lake is located at an altitude of 950 meters above sea level, which offers you wonderful panoramic views.
It is a huge lake that you can enjoy walking along its banks, enjoying watching the green hills, flowering plants, passing through small waterfalls, and taking the most beautiful photographs in that charming spot.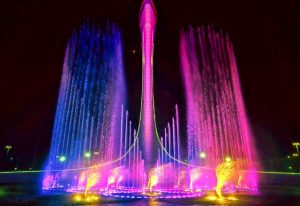 Vorontsovskaya Caves
Vorontsovskaya Caves in Russia
Sochi has an abundance of amazing and rare natural sites. Among them are the Vorontsovskaya Caves, which are caves located about 40 km from Sochi. You can take a tour to discover these mysterious caves at a distance of 12 kilometers, and you will find 500 meters of luminous passages, to explore the many decorated rooms and mysterious caves.
Vorontsovskaya Caves are among the most popular tourist attractions in Sochi. It allows you to have a unique and distinctive experience, and to take the most beautiful souvenir photos.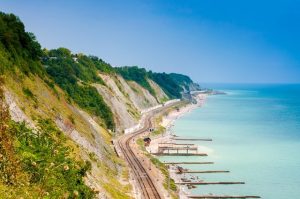 Krasnaya Polyana Resort
Krasnaya Polyana Resort in Sochi, Russia
Krasinaya Polyana beach resort is one of the most famous tourist sites in Sochi, Russia. It gives you plenty of fun leisure activities, such as taking a walk on hiking trails between 960m and 2,200m above sea level. As well as enjoy watching the surrounding landscape where the hills and beyond of the cheerful rhododendron flowers.
, as well as riding the cable car, which provides a wonderful view of the city from the top, it is one of the interesting activities that you can do in Sochi, especially in summer. As well as beautiful winter sports such as skiing, and enjoying the panoramic views of the great mountains of the West Caucasus.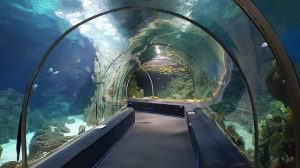 Japanese garden "arboretum park"
Japanese Garden Sochi
Sochi Arboretum is one of the important tourist attractions in the city, and it was built in 1892. This park is a peaceful recreational getaway with some of the most beautiful landscapes in Sochi.
It has a river, waterfalls, mountains, a large number of different rare plants, and wide green spaces. As well as a group of rare animals such as the European bison and the Persian leopard, it is a spacious place characterized by a comfortable and calm atmosphere, and allows you to ride the cable car.
Sochi Waterfalls
Tourism in Sochi, Russia, allows tourists to enjoy watching a number of picturesque waterfalls, in the middle of a charming nature. Especially the Lazarevskoye region, to explore the multiple waterfalls in this wonderful region.
You can visit as many as 33 waterfalls including Agora, Orekovsky and many more. It offers to get the amazing panoramic views from the top, as the highest waterfall is about 40 feet high, do not miss the opportunity during your vacation to enjoy visiting Sochi Waterfalls in the midst of this pristine natural setting.