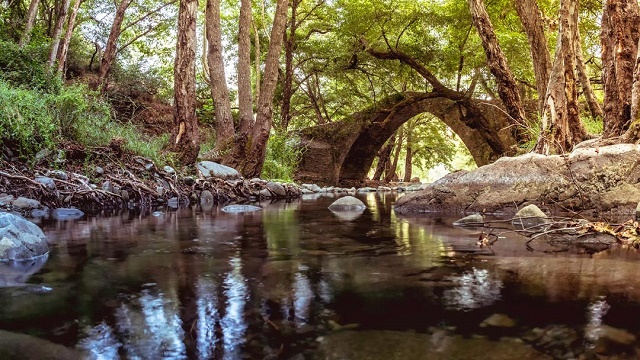 Troodos Mountains, Paphos, Cyprus
Troodos Mountains, Paphos, Cyprus
Troodos mountains of Paphos
Troodos is the largest mountain range in Cyprus, located approximately in the center of the island. Covered in forests and often referred to as the green heart of Cyprus, it is an ideal recreational getaway that is a must-visit while tourism in Paphos Cyprus.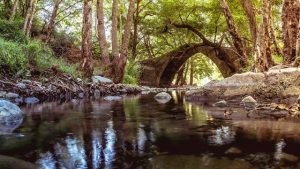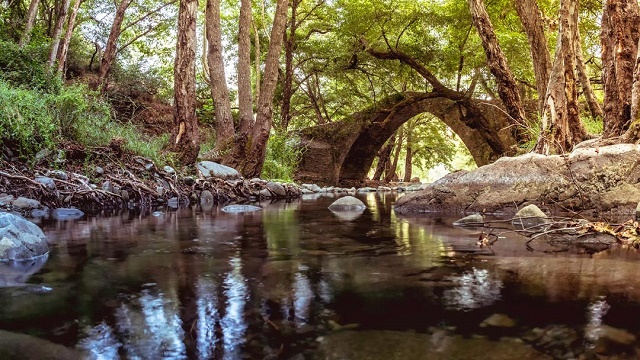 You can visit the village of Omodos, which is located at the foot of the mountains, ideal for hiking, climbing for panoramic views, and learning about the true ecological identity of Cyprus, as well as skiing in winter.
Paphos Forest
Paphos Forest is one of the best day trips in Paphos, due to its altitude. Located in the eastern part of the Troodos Mountains, Paphos Forest is one of the greenest places in Cyprus.
The forest offers visitors to enjoy the beautiful colors of nature, with pine, oak and other trees. You can also hike in its many paths, ride motorbikes, and discover canyons, caves and caves.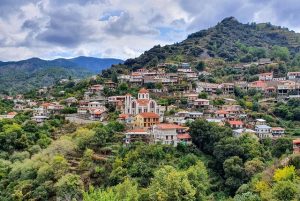 Caledonia Waterfalls:
Caledonia Falls
Caledonia is a beautiful natural waterfall located just outside the Paphos Forest in the Troodos Mountains. With a height of about 12 meters above sea level, it is one of the popular tourist attractions in Paphos, Cyprus.
You can reach Caledonia Falls through a one-way pass from the village of Platres, which is no more than one kilometer. Enjoy hiking to reach these unique and adventurous waterfalls.
Aphrodite water park
Aphrodite water park cyprus
Aphrodite Water Park is located near the center of Paphos, and it is one of the most beautiful recreational places in the city, and it is suitable for all ages, from young to adults. The park offers everything from water slides, lazy river, wave pool, and plenty of other fun activities. The park also has high and fast water slides such as free fall, kamikaze, twister, and others.
Paphos Zoo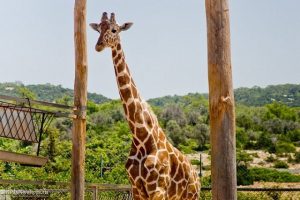 Paphos Zoo is located in a beautiful area, beautifully landscaped environment with gardens and ponds. Covering an area of ​​100,000 square metres, it is ranked among the top 3 parks in Europe.
It allows you to discover one of the largest groups of exotic birds and parrots, and a variety of rare animals, such as giant turtles weighing 150 kg. Plus deer, antelopes, reptiles, eagles, owls, monkeys, giraffes, tigers, white lions, kangaroos, meerkats and much more. You can also enjoy pony rides, take beautiful photographs, and taste the most delicious traditional foods.
Akamas Peninsula
Akamas Peninsula, Cyprus
Visiting the Akamas Peninsula is one of the great things to do, it is located a short distance north of Paphos city center and has a lot to offer you. This is where there are many quiet and secluded beaches such as Lara Beach.
And enjoy the picturesque nature by hiking the path of Aphrodite, and going to the baths of Aphrodite as well. The Akamas are one of the main nesting areas in the Mediterranean for loggerhead and green turtles.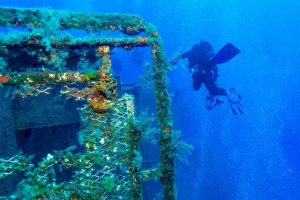 deep Diving
Dive into the depths of Paphos
The best that the island of Cyprus offers to tourists is its wonderful diving destinations, which are considered the most beautiful in Europe. And in the city of Paphos, you can enjoy some of these wonderful destinations, which allow you to dive in ideal temperatures ranging between (16 – 27) degrees.
You can discover the wonderful marine life, and wonderful coral reefs. As well as historic shipwrecks, and dramatic underwater seascapes of towering cliffs and valleys. There are also walking tours in tailored suits along the sea floor, for those who want to experience underwater without training. It is a wonderful experience that you should not miss while visiting Paphos Cyprus.