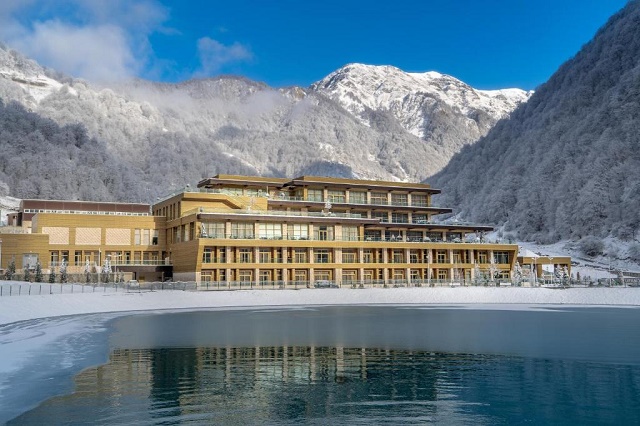 The most important tourist places in Gabala, Azerbaijan
The most important tourist places in Gabala, Azerbaijan
Gabala includes many important tourist attractions, which we advise you to visit if you intend to visit Gabala, Azerbaijan soon. Here are 10 of the most important and prominent tourist places in Gabala: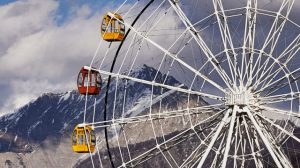 Tufandag mountain resort
Tufandag mountain resort Gabala
Tufandag mountain resort is one of the most important and famous tourist places in the Azerbaijani city of Gabala, and is available to tourists all year round. It is a winter and summer tourist resort, and offers tourists in winter to enjoy skiing on the slopes equipped with the latest snow guns, and can be reached by a network of cable cars, which provides wonderful views of the Caucasus Mountains.
In the summer, you can enjoy many outdoor adventures, including hiking, biking, paragliding, mountain climbing, and cable car rides. In addition to eating delicious meals in the resort restaurant.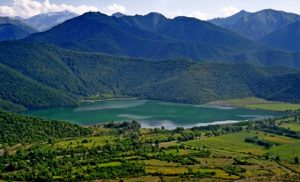 Gabala waterfall
Gabala Waterfall is one of the most beautiful tourist attractions in Gabala, Azerbaijan, and attracts millions of tourists annually. Located in the village of Vandam in Gabala, this mountain waterfall flows from the highest peaks of the Caucasus Mountains. It is called the Seven Beauty Waterfall, according to the name of the seven mountain roads that you must pass to reach the waterfall.
You can enjoy this ideal place, especially in the spring and summer, where there is a "tea house" with a special wooden mattress for tea amid the gentle sound of murmuring water and the scene of the waterfall in the background. It is strange that tea water is taken from this waterfall to give it a special and distinctive taste!
Nohur lake
Lake of the rivers of Azerbaijan
Lake Nahur is one of the most beautiful and charming natural areas in the Azerbaijani city of Gabla. It enchants the eyes with its unique beauty, enchanting views of the Caucasus Mountains. As well as the fresh air, glistening waters and the soft sound of birds making it an ideal recreational getaway, especially for lovers of nature and tranquility.
This is in addition to the possibility of fishing and boating for fun cruises, in the middle of an irresistible charming nature and atmosphere. An opportunity to take the most amazing photographs during your tourist vacation.