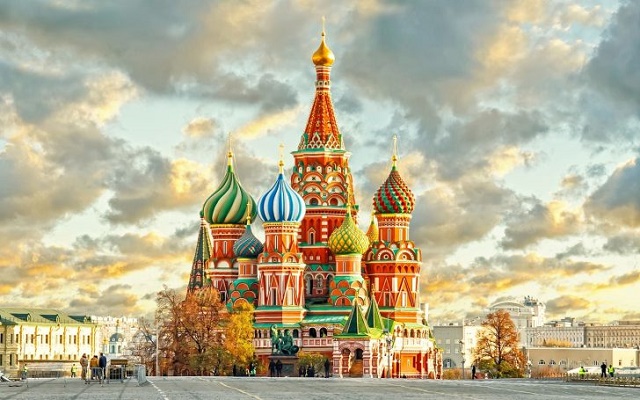 Tourism in Russia
Tourism in Russia
Russia "the largest country in the world" offers a unique and wide range of unique travel experiences. If you want to travel and tourism in Russia, you will not regret this decision at all. This is because a visit to Russia is an unforgettable adventure worth experiencing. Here is this article to learn about the 10 most important tourist cities in Russia that we advise you to visit, in addition to getting to know the most important information, tips and instructions before traveling, so that you can spend an enjoyable tourist vacation.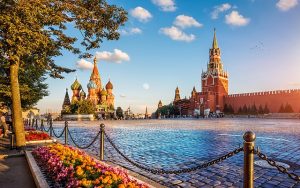 Russia has a wide range of recreational avenues, as it spans eleven time zones. And this vast area is characterized by many landscapes, of unique diversity and irresistible beauty. There is the largest freshwater lake, many green forests and rivers teeming with wildlife. This is in addition to volcanoes, high mountains, and therapeutic resorts. Moreover, Russia has its cultural heritage, historical sites, amazing engineering structures, and much more waiting to be explored. So you should do good planning before you travel, to have a perfect holiday in Russia, without any hassles.
Tourism in Russia
Discover tourism in Russia
Russia is one of the most famous tourist attractions in the world, attracting over thirty million tourists annually! . Enjoy witnessing the sprawling natural beauty, and learning about the country's rich cultural heritage, as well as unique architecture, great ancient cities and more.
One of its main tourist attractions is Russia's geography, as it is a transcontinental country. It covers Eastern Europe and North Asia, so Russia allows you to practice many diverse and exciting recreational activities. It includes a distinguished group of mountain ranges, the most famous of which is the Ural Mountains, which offer you charming panoramic views from the top.
Also among the most prominent tourist attractions in Russia are the ancient Russian cities such as Kostroma, Suzdal and others. In addition to the pleasure of taking exciting boat cruises from Moscow to Saint Petersburg and Valaam Island, and also witnessing the amazing Russian wooden architecture. This is in addition to going to the wonderful forest-steppe, and visiting the most famous Russian mineral water spa, which is a group of mineral springs such as Narzan.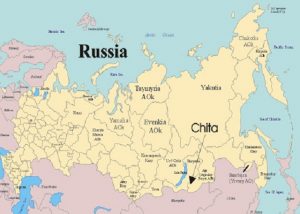 Where is Russia located?
Russia is located in the north of the continent of Asia. It is bordered on the east by the Arctic Ocean. To the west are Belarus, Estonia, Latvia and Ukraine.
On the south side, it is bordered by Azerbaijan, China, Georgia, Kazakhstan, North Korea, Mongolia and Poland. To the north it lies with the borders of Norway and Finland.
The best time to travel to Russia
The best time to visit Russia is during the intervening seasons, such as late spring and early fall. And that is where the weather during these seasons is more suitable for spending long hours visiting Russian attractions without crowding. The best time to travel may depend on what you want to visit in Russia, depending on your preferred weather, and here it is worth noting that:
Summer (June to August):
The weather in the summer season is characterized by moderate temperatures, ranging from 21°C to 25°C. It is the peak season and the most visited and popular in Russia, as this period witnesses the establishment of many cultural events, fireworks displays, and festivals such as the annual White Nights Festival, and many more. The hotel prices are high, so you have to book early. It is also worth noting that the summer months in Russia are mostly rainy.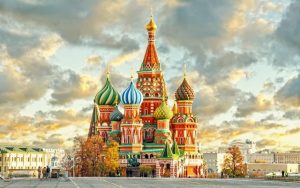 Autumn season (especially during September):
September is considered the best time for tourism in Russia. It is one of the least crowded seasons, allowing you to enjoy the most enjoyable tourist activities. During the spring the climate is mild, the weather is sunny, and the landscapes are at their best. This makes spring the perfect season for photography lovers and to take the most beautiful souvenir photos.
winter season:
Traveling to Russia in the winter is an amazing experience, especially for those who have a love of adventure and exciting experiences. And that's where Russia is shimmering with snow in a picturesque painting. Although the temperatures drop in that season, it is the perfect time to do a lot of fun winter sports.
spring season:
It is one of the busiest tourist seasons in Russia. Because of its mild climate, you can practice many tourist activities, which make your trip an unforgettable experience at all.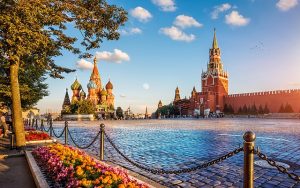 The language in Russia
Russian is the official language in Russia, along with 27 other official languages ​​in various regions of Russia:
"Abaza – Adyghe – Altai language – Uraya – Azeri – Bashkir language – Buryat – Chechen – Chuvash language – Erzya – Ingush – Kabardian – Qalmik language – Karachay-Balkar – Khakassia language – Komi Zyrian language – Lazgh language – Mansi language – Mariya – Moksha language – Nogai language – Ossetian – Tatar –