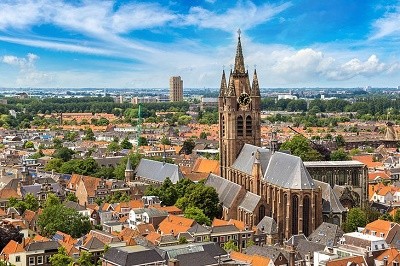 Tips before traveling to the Netherlands
Tips before traveling to the Netherlands
BOOK IN ADVANCE
Booking in advance can save you a lot of trouble, especially if you are traveling to Amsterdam during the high season (June and August). Hostels within the city center are usually booked in advance during the summer, and at some tourist attractions you can also spend hours in line if you don't book online in advance.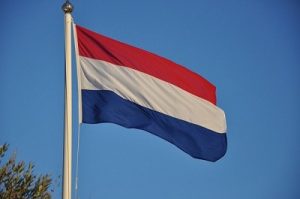 If you're planning to visit Anne Frank's house, be sure to purchase a ticket online, before making your way there. Keep in mind that there are a limited number of tickets available each day. If you are going to forego online shopping, be prepared to wait for hours in a long queue!
When it comes to major museums, your best option is to purchase the Amsterdam I City Card. This will give you free admission to most of the city's cultural attractions, including the Van Gogh Museum, Rijk Museum, and of course the Tulip Museum. It also includes unlimited use of public transportation for the duration of your card.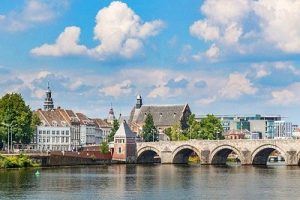 Make sure to lock your bike.. twice!
If you are going to rent a bike during your stay – this is one of the best ways to explore the cities of Holland. Make sure you leave the rental store with a strong lock. Usually bikes will come with a fixed lock, which wraps around the steering wheel, and also a separate lock that you can use to secure the frame to the bike rack. Which makes it difficult to steal the bike. This is due to the large number of thieves, who are looking to steal bicycles in the Netherlands.
No need to worry about the language barrier
You can speak English, so you don't have to worry about the Dutch language barrier. The Dutch won the bragging rights to speak English as a "second language" in Europe. Don't be afraid to ask for directions, recommendations, or just chat in English. Almost all locals, especially in Amsterdam, speak English.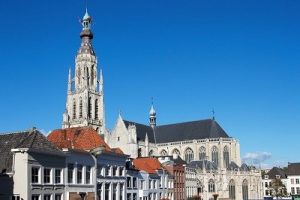 It is worth noting that you can learn some key phrases, such as "Dankjewel" which means thank you, and "Goedemorgen" which means good morning. They are simple words but they will help you break the ice with the locals, while traveling in the Netherlands.
We advise you to purchase an "OV-Chip Card"
It is the public transport ticket system in the Netherlands and can be used on all forms of public transport. You can buy a disposable card, if you plan to use it only once, or a valid card if you plan to travel on public transport often. Simply check the type of card according to your needs, and the nature of your tour program.
Try to organize your time
It is important to manage time during tourism in the Netherlands. If you need to go shopping, or need to do any chore, we recommend you try to do it between 10 AM and 5-6 PM. This is because few business shops are open until midnight, when most businesses are closed by 6 pm. Note that museums and shops remain closed on Mondays.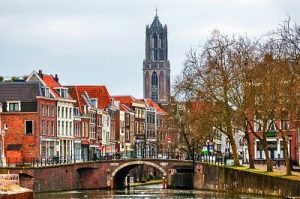 Public restrooms are free for men only!
Keep cash with you if you're a woman and need to go to the toilet. This is because in many cities of the Netherlands, public toilets are free for men only. So make sure you always have cash with you.
Don't miss out on the opportunity to try street food!
Do not miss the opportunity to try "De Pure Market" food, as it is the original place to eat the most delicious food. Street food is still growing in Amsterdam. There are food festivals, and Sunday markets that invite locals to prepare and serve food from all tastes of the world. There are also quite a few places in Amsterdam for food like "Westerpark| But a similar alternative is "De Pure Markt". There you will find food items from all over the world, including Indian, Spanish, Italian and Chinese food. After your meal, take a leisurely stroll, and buy a souvenir from the Art and Crafts kiosk located nearby.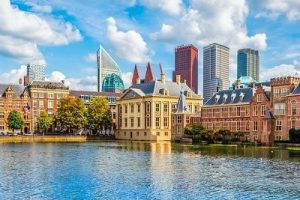 Don't make your holiday confined to Amsterdam
One of the most important tips for tourism in the Netherlands, is not to limit your tour program to a visit to Amsterdam. This is because the Netherlands has other wonderful places that you can include in your tour program. Just by visiting Chicago, you can't say you've seen America!
In the same way, when you only visit Amsterdam you cannot say that you have seen the Netherlands. Amsterdam is also crowded, due to the large number of tourists coming to it every year and throughout the months of the year. We advise you to visit other places such as The Hague and Utrecht, where you can enjoy visiting ancient and beautiful historical places. Most importantly, you will enjoy visiting the countryside, and getting a chance to look deeply into Dutch culture. Each of the tourist cities of the Netherlands, which we mentioned above, has a special character that you can explore on your own and enjoy when you visit.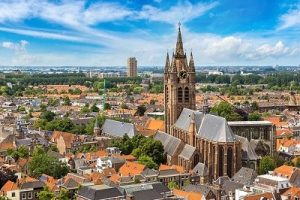 Transfers in the Netherlands
When traveling and tourism in the Netherlands, you will find many types of transportation, the most famous of which is the train. This is due to its low cost.
Using the train to travel between the cities of the Netherlands, may cost you between 12-30 euros. If the distance is short, the cost may be less than approximately €5. If you want to travel from Amsterdam to Rotterdam by train, the cost will be approximately 26 euros, and the journey will take about 40 minutes. As for the transfer from Amsterdam to The Hague by train, the cost will be about 7 euros in 50 minutes.
Bicycles may be a major means of transportation for most Dutch residents as well as tourists, due to the fact that its streets are flat and well prepared.
You can rent a bike from about 10 EUR per day. But be aware that there are places that do not allow cycling, so you need to ask in advance. It is worth noting that it is advisable to avoid taking a taxi, because the taxi fare will be very expensive.
Information about the Netherlands
Netherlands flag
Capital: Amsterdam
Currency: Euro
Dutch
The Netherlands is located in the bosom of Western Europe. It is bordered by Germany to the east and Belgium to the south. The Netherlands also shares maritime borders with Belgium, the United Kingdom, and Germany. The Netherlands is surrounded by three island territories in the Caribbean, with a total area of 41,543 square kilometres.
In the end, tourism in the Netherlands is rich in tourist activities, and wonderful recreational and tourist attractions, which you can explore on your own during your vacation. We wish you a pleasant tourist holiday.