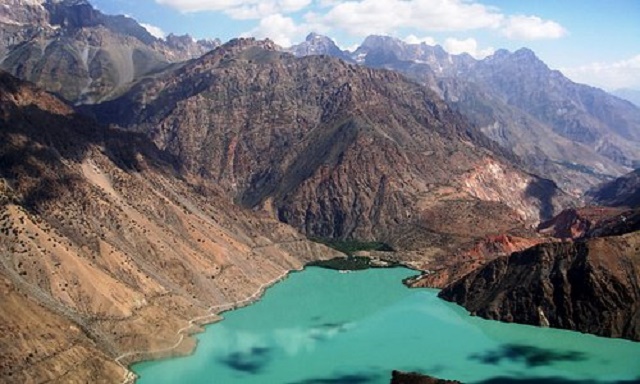 Discover tourism in Tajikistan
Discover tourism in Tajikistan
Tajikistan is one of the tourist destinations whose people are friendly and welcoming to visitors from different parts of the country. Here in this article is your comprehensive guide about travel and tourism in Tajikistan, getting to know the most important tourist cities in it, and the most important information and advice needed before traveling…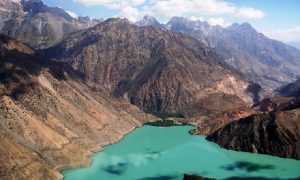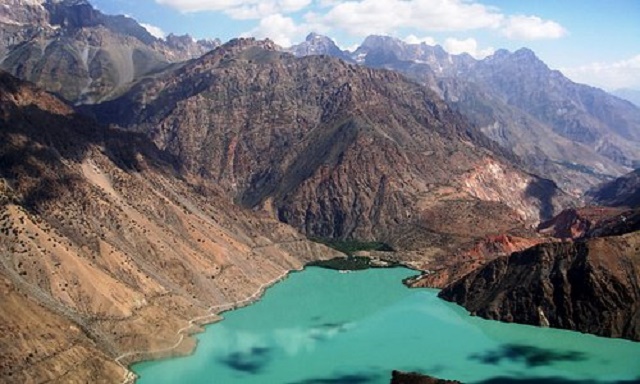 Best places to stay in Tajikistan
Tajikistan has an abundance of luxury hotels and resorts, which make your stay comfortable and more luxurious. This is where it provides its guests with all amenities such as high-end health spas, heated swimming pools, 24-hour reception and many other services… Read more about the best hotels in Tajikistan.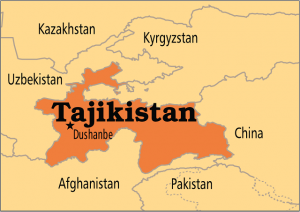 Where is Tajikistan located?
Where is Tajikistan located?
The Republic of Tajikistan is located in the middle of Central Asia. It is bordered on the north by Kyrgyzstan, on the south by Afghanistan, on the east by China, and on the west and northwest by Uzbekistan.
The best time to travel to Tajikistan
The best time to travel to Tajikistan is from late April until mid-November, in order to enjoy many recreational and tourist activities, especially in the Pamir highlands. It is worth noting that:
Winter in Tajikistan from "December to February"
Winter is the low tourist season, but for cool weather lovers, it's the perfect time to visit. To see white mountain views, play fun winter games such as snow throwing, skiing and snowboarding, cycling on snowboard and indoor snow tubing, and enjoy watching Marco Polo animals and Argali sheep.
Spring in Tajikistan from March to May
It is a good season for tourism in Tajikistan, and it is one of the best times to enjoy exciting recreational activities during moderate temperatures. It also allows you to attend many wonderful celebrations, such as the week-long Persian New Year. As well as enjoying hiking amid the heights and mountains, and the experience of paragliding.
Summer in Tajikistan from the month "June to September"
Summer is the peak season for tourism in Tajikistan. It is the most wonderful time to travel, adventurous climbing mountains and rocks, hiking, rafting and cycling. As well as attending the Roof Festival of the World Cultural Festival in Khorog Park, and the boat races in Lake Karakol.
Autumn in Tajikistan from October to November
Autumn is characterized by its cold climate and the beginning of snowfall in the mountains. It is a good time to go to the hot springs, especially in the resorts of Pamir and Obikarem. In addition to enjoying watching the romantic scenes and the golden autumn color in the mountains, especially the meadows near the lakes, wild trips and visiting museums.
The language in Tajikistan
The Tajik language is the official language used in the Republic of Tajikistan. Russian is also a widely used language in Tajikistan, with many other minority languages ​​such as:
(Uzbek language, Turkish language, ethnic Kyrgyz language, Persian language, Arabic language, Pashto language).
In addition to many immigrant languages ​​such as:
(Armenian, Belarusian, Lithuanian, Romanian, Turkish, Western Balochi, Korean, Kazakh and others).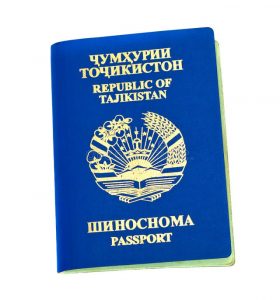 Tourist visa in TajikistanTourist visa in Tajikistan
Traveling to Tajikistan requires obtaining a tourist visa in Tajikistan. The following are the most important documents and papers needed to obtain a tourist visa in Tajikistan:
Apply for a Tajikistan tourist visa online, fill it out, sign and print it.
Pay the visa fee of about 105 US dollars.
A recent personal photo with a white background.
A copy of a passport valid for at least six months from the date of the trip.
The validity period of a Tajikistan visa is two months, and the duration of stay is thirty days.
The ideal period of tourism in Tajikistan
The ideal period of tourism in Tajikistan is about three weeks, which is enough time to explore the country and do all the activities of the interesting tourist activities. From here, here is a tourist program in Tajikistan that can be applied or modified:
Day one and two: In Khujand
It is one of the oldest and most authentic cities in Central Asia, where you can explore the many Soviet buildings, the largest Lenin statue in Central Asia, and amusement parks. As well as going to the largest market in Tajikistan, which is the colorful Bangshanbe Bazaar.
Day 3 and 4: In Panjkent
Where you can visit the city's famous mosques and shrines, and see many stunning landscapes.
Day Five to Seven: Take an expedition
Where to enjoy the seven colorful lakes, and visit the mountains of Tajikistan full of exhilarating adventures. And practicing many sports, such as climbing.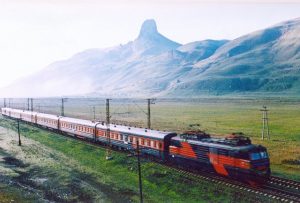 Day 8-10: Visit Iskandar Kul Lake and Sari Taj
Where the lake is famous for being the most beautiful lake in the former Soviet Union, stroll and see the villages along the lake shore. And take the best pictures
Day eleven to thirteen: Visit Dushanbe
It is a great place to relax
Enjoy special Indian food, visit national parks, explore the largest library in Central Asia, the largest tea house in Tajikistan, and one of the tallest flagpoles in the world.
Day 14 to Day 20: Visit Pamir Expressway
Then drive to Pamir Highway, get to see the best charming landscapes, and then go shopping and buy souvenirs. Finally, arrange your bag to prepare for departure and departure from the country.
How much does tourism cost in Tajikistan?
Make sure you plan well your budget before traveling for tourism, and this requires you to know the average costs of tourism in Tajikistan:
The average price for a comfortable stay in Tajikistan for a week per person is about 457 USD.
The average cost of staying in a hostel in Tajikistan ranges between (14 to 40) US dollars in a 3-star hotel.
The price per night in a luxury hotel in Tajikistan for a single traveler is about 76 US dollars.
The average cost of using public transportation in Tajikistan per day per person is approximately 18 cents.
The cost of daily meals in Tajikistan per person is approximately 4 USD.
Transportation and transportation in Tajikistan
Transportation and transportation in Tajikistan
There are many means of transportation in Tajikistan, which you can take within the country, to explore and learn about its most important landmarks. The following are the most important types of public transportation that you can use during tourism in Tajikistan:
Railways
You can get around within Tajikistan by train, but the options are very limited.
Aviation
Tajikistan has many domestic flights to reach the destination you want to explore, but they are expensive.
long distance buses
There are some very old and very cheap buses in Tajikistan, but we do not recommend using them, as it is an inconvenient and time-consuming way.
Taxis (shared)
It is the main and most widely used way to get anywhere by road in Tajikistan. It is worth noting that travel times are always longer than expected and cars often break down.
car rental
It is the best way to explore Tajikistan, especially the Pamir Highway, either on your own or with a private driver.
bike rental
A bike is a great way to get around during tourism in Tajikistan, as it allows you to see some of the most amazing landscapes on both sides of the road. You can also ride it in mountainous areas.
The official currency of Tajikistan
The official currency of Tajikistan
The Samani is the national currency used in Tajikistan, and it is derived from the name "Ismail Somoni" the founder of the first Tajik state.
The samani has become the national currency instead of the Tajik ruble, and it has the emblem and the national flag of Tajikistan. The Samani currency is symbolized by (TJS).
Communications and the Internet in Tajikistan
The communication system in Tajikistan suffers despite the provision of modern and advanced technology services 4G. There are many telecommunications companies in Tajikistan, the most important of which are:
Tacom/Beeline.
MegaFon.
TK Mobile.
Babylon Mobile.
T-Cell Telecommunications in Tajikistan.
Distance between the most popular cities in Tajikistan
Here are the distances between the most famous tourist cities in Tajikistan, so that you can plan well for your tourism program: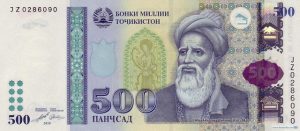 Khujand to Kargonteppa 282 km.
Dushanbe to Gorno-Badakhshan 375 km.
Khujand to Dushanbe 204 km.
Dushanbe to Kolob 113 km.
From Dushanbe to Panjkent, 146 km.
Dushanbe to Farkhor 130 km.
From Dushanbe to Khujand 204 km.
From Dushanbe to Dungara, 71 km.
Rent a car in Tajikistan
If your decision is to rent a car during your holiday in Tajikistan, freely explore the town at your own pace. Here are the most important rules and documents needed:
Obtaining a valid and valid local driving license, as well as an international driving license in Tajikistan.
Driving under the influence of alcohol is not permitted.
Seat belts must be worn at all times and for all passengers in the vehicle.
Do not drive in the dark, as driving at night is extremely dangerous.
Pay the import tax on the car, which is about $10.
Your car is only registered for 16 days, and you must extend if you need additional days. This can only be done at customs offices located at border crossings.
Take measures to protect your car from poor-quality fuel, which you will encounter on the Pamir Highway. You have to refuel at Gazprom stations, which are considered the most reliable.
Vehicle insurance card.
The speed limit is 60 km/h everywhere in Tajikistan.
Adhere to the speed limits while driving in Tajikistan, which are: urban roads 60 km / h, rural roads 90 km / h, highways and motorways 110 km / h.