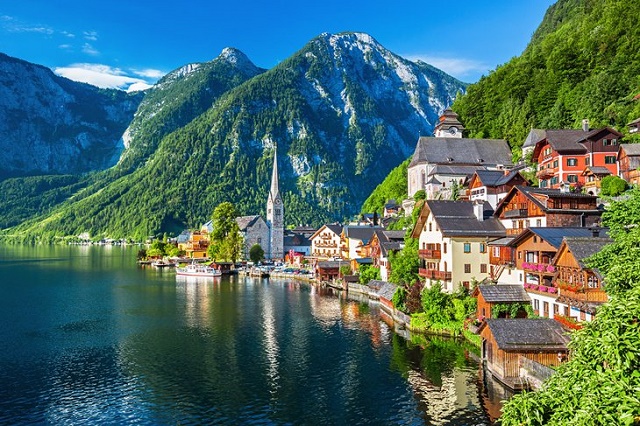 How much does tourism cost in Austria?
How much does tourism cost in Austria?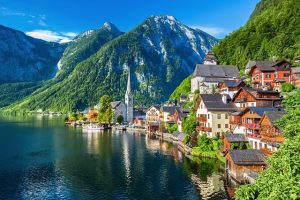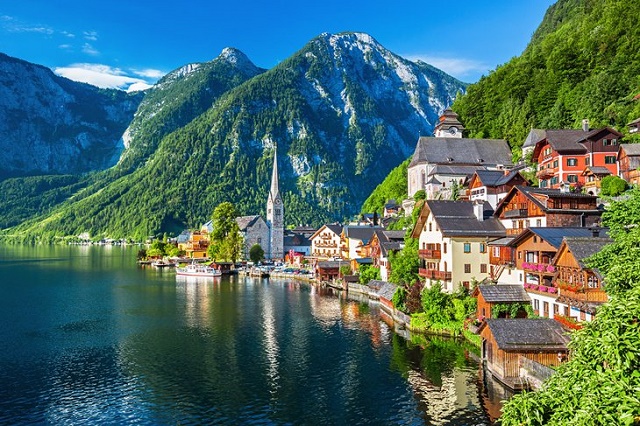 Austria is one of the relatively expensive tourist destinations, but we have done a good study of your budget at the time of the trip, to enjoy an ideal tourist vacation at reasonable costs.
Usually, the cheapest time to spend a vacation in Austria is during the middle of January. Here is the most important information on the average cost of tourism in Austria:
The average cost of flights to Austria from all airports ranges between 699 – 1016 dollars.
The average price for a seven-day trip per person is about $1,529.
The average price of hotels in Austria per night ranges between 66-302 dollars.
The average price of transportation in Austria and local restaurants ranges between 51 – 103 dollars per day.
The average price of clothes in Austria ranges from about 20-150 euros.
The average price for skiing in Austria per day is about 50 euros.
Transportation and transportation in Austria
Transportation in Austria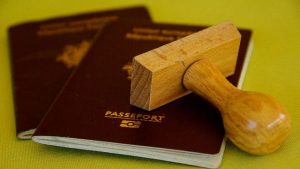 There are many means of transportation in Austria, to facilitate movement between different cities and villages. Public transportation is convenient and affordable. Here are the types of transportation in Austria:
Buses: It is one of the convenient means of transportation that operates a strong system in the country. It can reach many places that you cannot reach by metro or tram. It works from five o'clock in the morning until eleven o'clock at night or midnight.
Taxis: They are very common in Austria and are very expensive but very convenient. You can order it through mobile apps, and drivers can expect a "tipping" of up to 10%.
Metro: It is found in Vienna and major cities, and the metro operates all night on Friday and Saturday nights, and stops at 12:30 in the morning, and it is one of the fastest means of transport in Austria.
Rail: Austria is characterized by the presence of a group of wonderful, clean and fast trains, through which you can move between different tourist cities at reasonable prices, and through which you can explore the most amazing landscapes.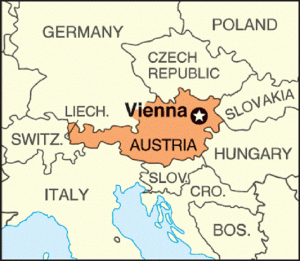 Food and drinks in Austria
food in Austria
Austrian cuisine is characterized by its influence on the countries and regions that controlled Austria, i. Each region of Austria has its own specialty, which makes Austrian cuisine delicious and multi-course. Austria is famous for its irresistible Viennese dishes, rich in pastries and desserts. Here are the most important and best popular dishes in Austria:
Tafelspitz: The national dish of Austria. It consists of boiled beef, and is traditionally served with chives, horseradish and apple sauce.
Liptower: A spicy cheese spread on bread.
Wiener Schnitzel: A very thinly fried veal scallop, it is one of the most beautiful Austrian dishes.
Säckertourt: A chocolate cake filled with apricot jam, traditionally served with whipped cream.
Apple pie: a thin pastry stuffed with apples, cinnamon and raisins.
Among the most popular Austrian drinks are:
Coffee: It occupies an important place and is served in many different ways.
Almdodler: It is the national soft drink of Austria based on the flavor of mountain herbs.
Vienna chocolate: It is a hot drink and is served with rich cream.
The official currency of Austria
austria currency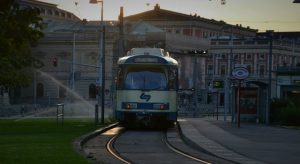 The official currency used in Austria is the Euro. The Austrian shilling was the country's official currency, and it remained in effect until 2002.
Communications and the Internet in Austria
There are many telecommunications companies in Austria, which provide a lot of services and offers for phones and mobiles, the most important of which are:
A One Telecom Ostoria:
It is affiliated with the Austrian Telecom, and it has many advantages for its mobile services.
Orange Ostoria Company:
It ranks third among Austrian mobile operators, providing GSM 1800 services.
Hutchison 3G Corporation:
The company operates many mobile networks using UMTS technologies, as well as Internet services. It provides calls with the ToG, 3G and 4G features.
Frico Tennis Company:
It is Austria's hi-tech company, and it is the European Aviation Database operating service provider.
T-Mobile:
T-Mobile occupies the fifteenth place among the most important companies that provide mobile services in the world.
Through these companies, you can use the Internet to communicate with friends and family abroad, in addition to the Internet cafes that are widespread in Austria.